unsurprisingly this year's ranking of the UK's rich 1000 people by the Sunday Times continues to be dominanted by financiers, hedge funds and property tycoons. However, if we study this list carefully, we will find that we can also become a super rich by taking an unusual way. We look at six of the career choices which you wouldn't typically be on to bring in the big bucks. "The egg market is big" – that's how egg producer noble foods put it. In the UK, we eat a staggering 30 million eggs every day and as chairman of Noble Foods, Peter Dean has amassed a 212 million pounds fortune from the family egg business, In the UK, people eat 30 million eggs a day. As the chairman of noble foods, Peter Dean has accumulated 212 million pounds of wealth from the family egg business, which makes him ranked 534 on the list.
,
,
2. Pet food
2. Never underestimate how many people love their pets. Most owners think of their animals as members of the family and are willing to spend big to promote it, making it a exclusive industry. Most owners treat their pets as part of their families and are willing to invest a lot of money in them, which forms a lucrative industry. British husband and wife duo Tony and Christina Quinn – listed at number 446 with a 255 million pounds joint fortune – set up their business catering to pampered pets after emigrating to Australia. Tony Quinn and Christina Quinn, the British couple (No. 446 on this list with £ 255m in common wealth), started pet food business after moving to Australia. The pair sold the business in 2015 for AU $410 million – the equipment of 250m pounds today.
,
,
3. Crumpets
3. Crispy cakes Thomas Warburton and his wife Ellen opened a grocery shop in 1870. When sales feed in 1870, Ellen switched to buying bread, with her loans coming on an instant success. After poor sales, Allen turned to baking bread – and her bread was immediately successful. The firm now sells 500m pounds a year's worth of bread, crumpets, fruit loaf, muffins, tea cakes and wraps. It claims over a quarter of all bakery products eaten in the UK are produced by them. It is said that more than a quarter of the baked goods eaten by British people are produced by them. Their enduring popularity has made them happy of dough – putting the Warburton family at 225 on the list with a 545 million pounds fortune.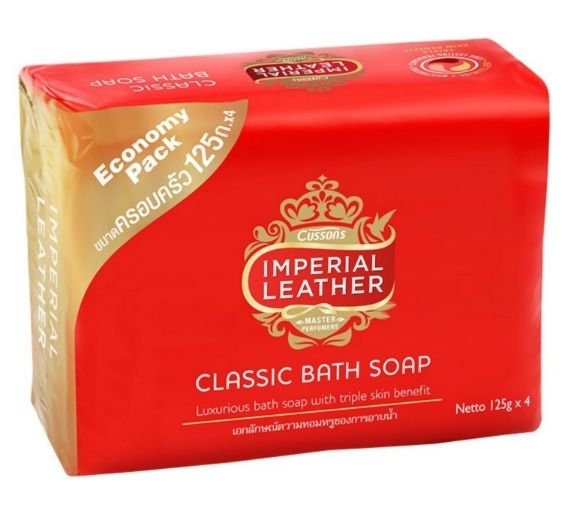 4. Soap
4. Soap brand Imperial Leather has helped power Anthony green, former chairman of household products firm PZ Cussons, and the zochonis family, descendants of company owner George zochonis, To 170th on the list with a 541M pools fortune. The soap brand "King skin" puts Anthony green (former chairman of PZ Cussons, a household products company) and the zochonis family (descendants of George zochonis, the company's owner) at 170 with 541 million pounds in assets.
,
,
5. Packing
5. Packing boxes of juice may see a pretty everyday item now. But back in the 1950s, juice and water containers were seen as a new alternative to glass bottles. But in the 1950s, sterile and water sealed appliances were considered alternatives to glass. Tetra Pak founder Ruben Rausing came up with the idea after watching his wife make sausages by tying up the ends, and wondering if a similar system would work for milk, According to the New York Times, Reuben lausing, founder of Tetra Pak, came up with the idea after seeing how his wife made sausages and wondered if milk could be packaged in a similar way. Last year the firm sold 188 billion Tetra Pak pac